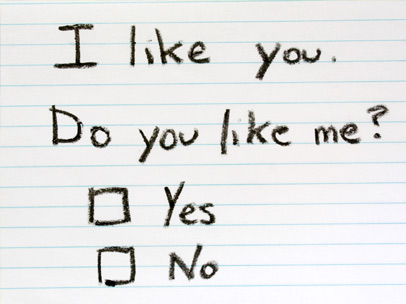 When it rains it pours, folks. It seems newly appointed TBWA\Chiat\Day NY Global CD, Walt Connelly's week just keeps getting better. In addition to his cushy, new high-ranking position at Chiat, Connelly also landed a secret admirer, the AgencySpy comments section confirms.

The remark, posted by unregistered user "K.N. Zawa" earlier today, contained several character traits about the creative chief that, we agree, are positively lovely. After calling Connelly a "genuinely nice, driven, talented guy," the commenter rejected the possibility of being Connelly posting about himself, claiming instead to be "just someone who likes him."
With Valentine's Day around the corner, we're excited to watch this love story unfold. We'll keep you posted.
UPDATE: Well, the cat may be already out of the bag, folks, as a guest commenter posited the secret admirer is actually Walt's wife, Mrs. Connelly. They say role playing can spice up a marriage, but we have to admit we're disappointed.