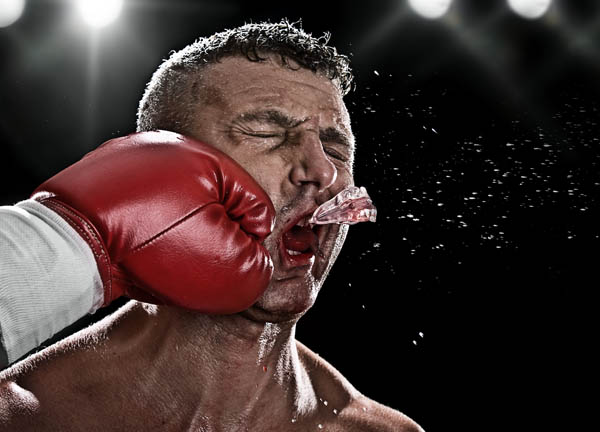 We're a little late on this one, but an AgencySpy commenter really let another commenter have it yesterday.
The bloodbath went down in a thread about a GIF award show, where commenter "CD Villneuve" kicked things off by really letting all kinds of people and companies have it including McGarryBowen London, techno-hipsters, post-Bogusky CP+B, and people who attempt to "harness grassroots internet culture." But it wasn't until commenter "Naysayer" jumped in to say that he actually liked the idea that things really got interesting.
And by "things really got interesting," we mean "he really let him have it."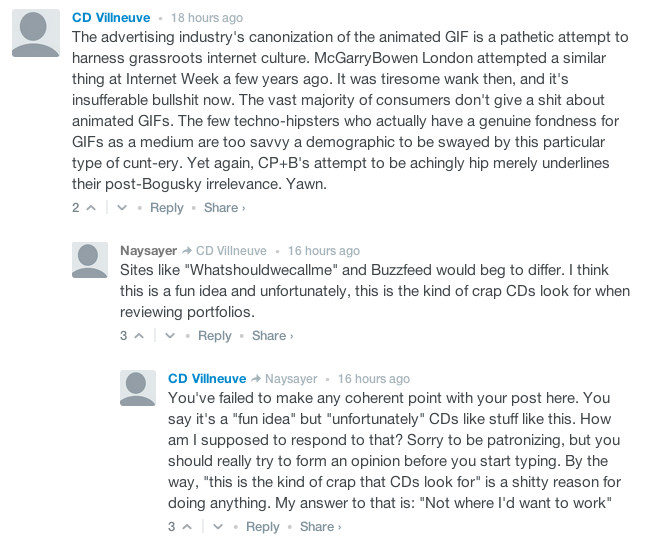 You may remember "CD Villneuve" from other AS threads where he really let hipsters, prankvertising, responsive Twitter campaigns and SF agency Argonaut have it.