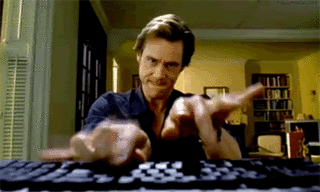 In a late breaking move that stunned the AgencySpy comments section, anonymous commenter "John@gmail.com" added his two cents on the recent Miami Ad School Bob Dylan Chrysler ad parody debacle — and went on twice as long as the article he was commenting on.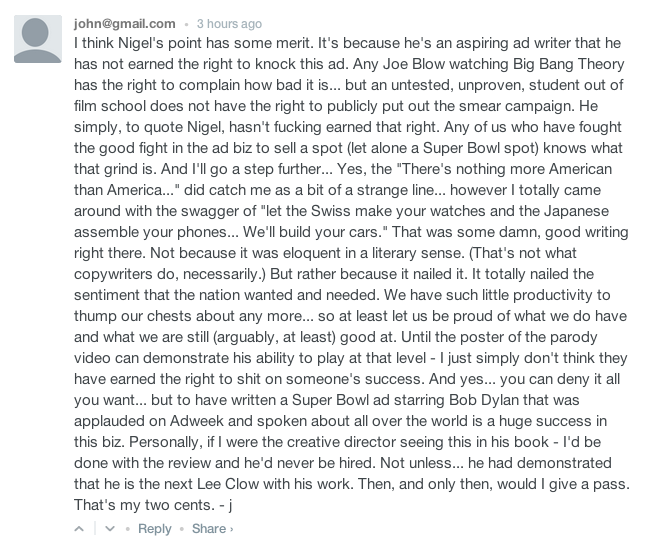 Over the course of a sprawling 348 word rant, the two cents covered everything from The Big Bang Theory to patriotism to students who haven't yet earned the right to make jokes about advertising yet.
The article he was responding to was 172 words, or about 1 cent.